Anybody familiar with classical music must have heard of tenors. Most famous are "the three tenors" Placido Domingo, José Carreras and Luciano Pavarotti; three men who are able to sing high pitches quite loudly. But, what exactly is a 'tenor', and has that always been the same?
The origin of the word can be found in the Middle Ages. The word 'tenor' is a derivative from the Latin word 'tenere', which means 'to hold'. The earliest composers of polyphonic music in the Middle Ages always started a new composition with an existing chant melody (the 'cantus prius factus', or the 'cantus firmus'). To that chant melody one or more other parts were added. The part that has the cantus firmus was called the tenor, because that part holds the given melody. An example of this is the Alleluia Nativitas by Perotinus:
This piece was written shortly before 1200 by Perotinus, who worked at the Notre Dame in Paris. He stretched the gregorian melody to enormous proportions and added two other parts. Thus, each note of the cantus firmus is sustained for a long time and has many notes in the other parts against it. In the fragment above one can see just the "Al – le" of "Alleluia" in the tenor (the lowest part) (mp3 – source).
Only in the seventeenth century the word 'tenor' got its current meaning: a high men's voice. For example the role of Evangelist in Bach's Saint Matthew Passion is sung by a tenor: (mp3 – source). And still later, Gustav Mahler gave the tenor a major role in his Lied von der Erde: (mp3 – source). These are of course only two examples from the vast repertoire for tenor.
Recommended cd's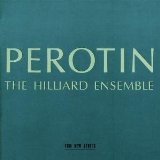 ---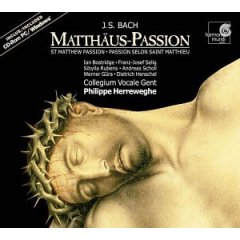 Bach: Matthaus-Passion.
By: Collegium Vocale Gent; Philippe Herreweghe
(Harmonia Mundi France HMC 951676.78)
Details:
Amazon.com
---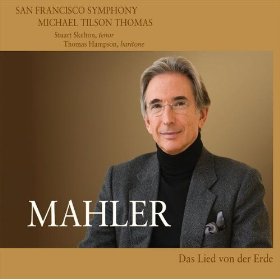 Mahler: Das Lied von der Erde.
By: San Francisco Symphony – Stuard Skelton – Thomas Hampson
(SFS 60019)
Details:
Amazon.com
or
Emusic.com
---